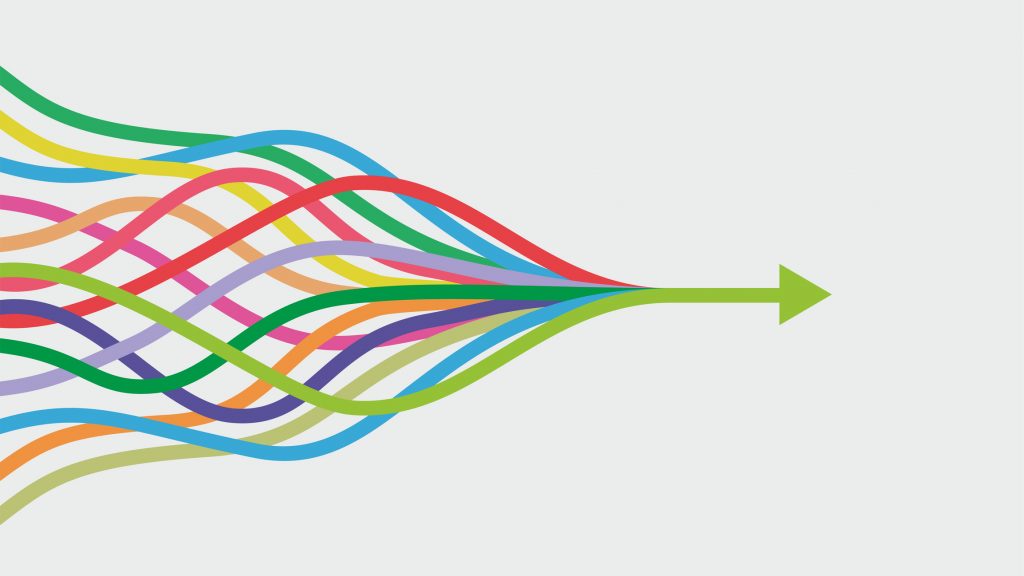 Price & Place in a few words
In 2012, Mereo launches an R&D project that will become the foundation of the Price & Place (P&P) solution.
In 2018, Price & Place sees the light of day in production.
In 2022, it is ready to transform the lives of media owners around the world.
Price & Place is:
a booking and optimization system for media owners
a refined, human and creative vision of the buying and selling process
the result of 30 years of experience and expertise in optimization in various industries covering complementary issues (geography in Out of Home, planning optimization in radio and TV, sales channel management in leisure, forecasting and pricing methods adapted to the context, etc.)
the desire to integrate the intelligence of Revenue Management directly at the heart of the sales process in order to increase simplicity, responsiveness, impact and cost efficiency
an integrated and proprietary vision of programmatic at the service of media owners
10 years of intensive development and research (sleepless nights, weekends, etc.)
a clear and intuitive user interface coupled with an engine capable of handling all kinds of complexity (8 integrated modules)
an attentive and determined team with unique personalities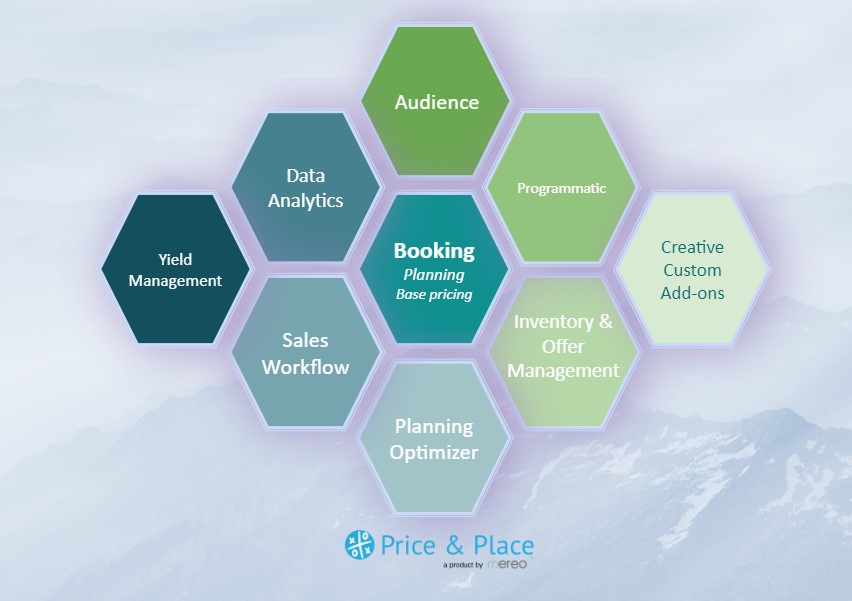 Without going into the fascinating meanders of Mereo's history (which we will discuss elsewhere), it seems crucial to share part of the path that led to the creation of Price & Place. It is also an opportunity to dedicate a loving thought to Abraham and Christophe who built this wonder.
But also to thank all the creative minds who helped shape this adventure (Karim, Luc, Ludovic, etc.).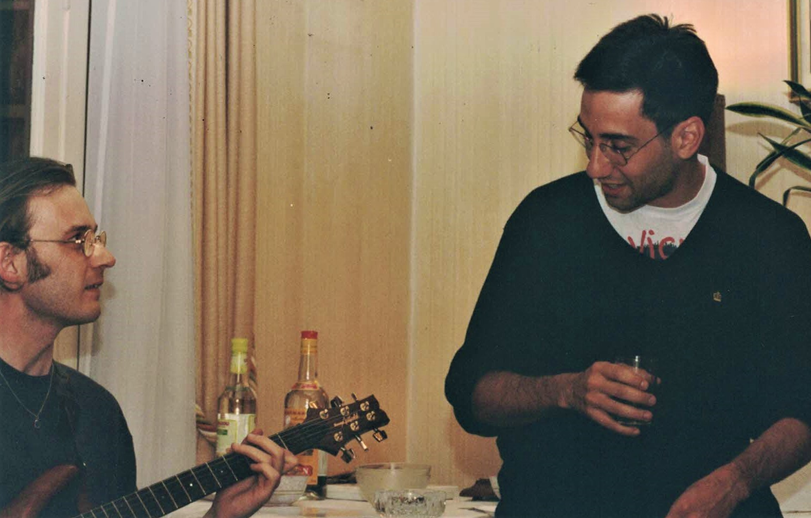 The story of Mereo can be told in 4 acts and begins more than 30 years ago, with Abraham and Christophe meeting during a mission for the army (the former on an assignment for Andersen Consulting, the latter doing his civic service).
Pioneered by the airline industry, it is the era of the emancipation of Revenue Management to other sectors. Abraham aims to implement it at (inter)national flagship companies such as Eurostar, Disneyland Paris, and then TF1. His ambitious vision became a reality through his position as a creative consultant, still working for Andersen Consulting, where he was acclaimed by his clients and managers. Eurostar can now sell business and standard tickets, Disneyland Paris varies its prices according to the seasons and products – Revenue Management concepts have come to life.
With a wealth of experience and encounters along the way, Abraham and his band of friends create Mereo in 2000 with the promise of optimizing media (media revenue optimization) by applying Revenue Management in this BtoB universe.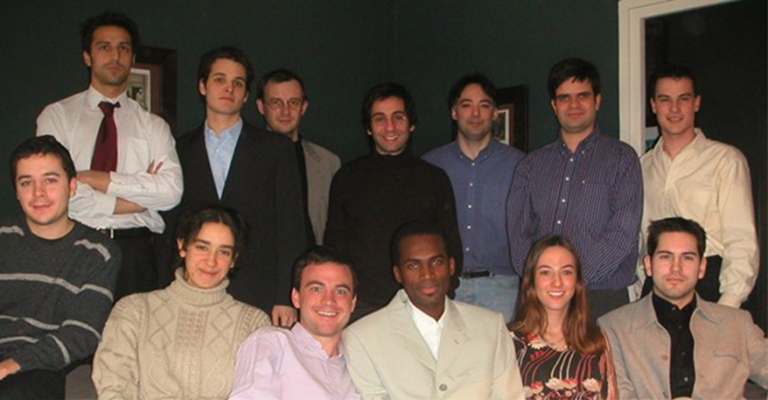 This promise takes the form of a software solution that incorporates all the expertise accumulated in the 1990s (handling large volumes of data, performance indicators, algorithms, artificial intelligence) and puts it at the service of the sales process by integrating it with the booking system (which was generally developed and maintained by the media owner itself).
The year 2006 marks the first turning point in Mereo's history.
Seduced by the team's approach and DNA, the hotel group Pierre et Vacances asks Mereo to design its sales optimization system. This new adventure will push Mereo to innovate and expand its software suite by integrating customer-mix optimization via the opening/closing of sales channels, in a new industry at the crossroads of BtoB and BtoC.
At the same time, at JCDecaux, the use of artificial intelligence to generate price recommendations makes the sales negotiation lose some of its meaning: "My product is worth €20,000 because the AI said so" doesn't work well for either the narrating salesperson or the buyer, who both lose the thread of their story. Faced with this situation, Mereo imagines a powerful and transparent alternative: the "Equivalent Situations" statistical method that supports each price recommendation with real historical sales and explanatory information: the probability of selling, similar historical sales situations, etc.
Mereo then broadens its approach with new modules that systematically combine artificial intelligence with the business intelligence of users through business rules and consistency with sales objectives. Everything is in place to align the different departments (sales, marketing, revenue management, finance, etc.) towards a common performance objective.
In 2008, Mereo invests in commercial prospecting to develop its activity. Some large groups are convinced in France (Mediatransports, CBS outdoor which became ExterionMedia France, Next régie which became Altice Media Ads & Connect). Abroad the proposal generates interest but does not bear fruit, the financial crisis not helping. Mereo's tools are seen as powerful and robust but intimidating, they disrupt the order of things and require significant effort to be implemented.
Mereo doesn't take off, which leads to frustration, reinforced by the fact that our clients only use a small part of the optimization potential offered. 
All this takes place in the midst of a period of change (the 2008 crisis, the rise of digital with the GAFAs, etc.). The media world is transforming, outdoor is going digital, podcasts and TV boxes are changing radio and TV monetization, data is on everyone's lips but not yet in everyone's systems. In short, it's the start of a profound rethinking of buying/selling methods.
It is a time of transition at Mereo too, with the co-founders gradually leaving the ship to visit new unexplored seas. Abraham is still at the helm, he delegates more and more, but keeps carrying Mereo's vision, which can be translated in these two dimensions:
human and organizational: in order to pass on the project in a lively manner, Abraham lays the theoretical foundations of the field of collective intelligence at Mereo

product and technological, in order to meet the challenges of the emerging world while capitalizing on his 20 years of learning.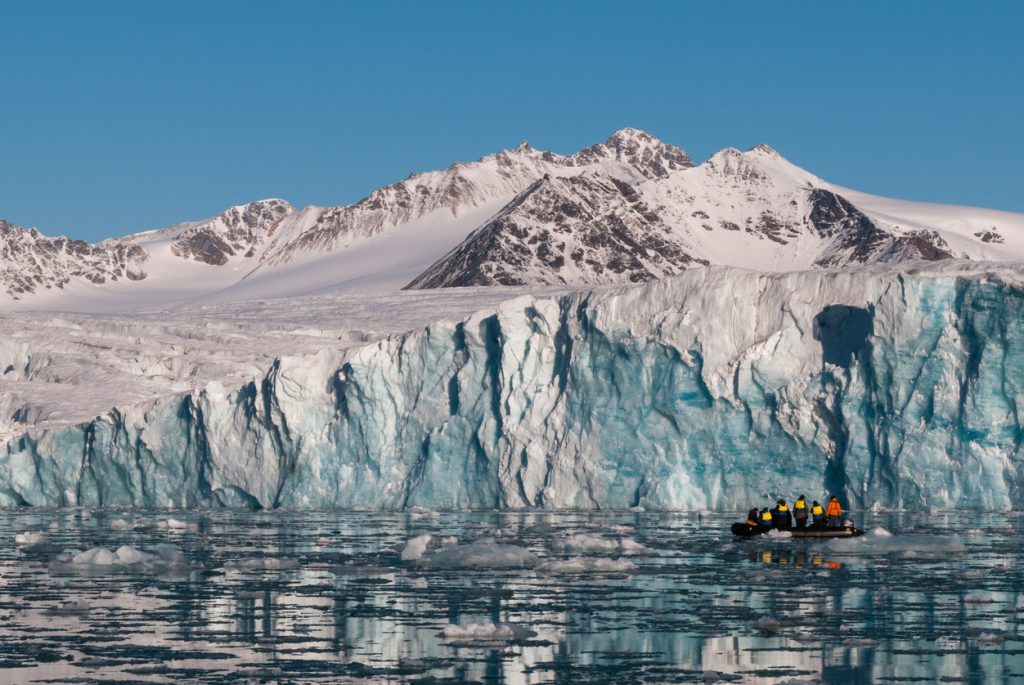 The departures are compensated by a few arrivals (including mine) and by the dedication of a small team of loyal employees facing the iceberg of change!
A collective work begins in order to enrich Mereo's vision by relying on the experience and motivations of each person. From this process emerges a lot of energy and creativity to imagine a daring future, made of:
a "raison d'être" that puts people at the heart of optimization issues
an optimization solution that places the booking system at its heart in order to know real-time availability and collect all the necessary data to forecast, measure and optimize at the right time
a web-based user interface that goes straight to the point, distilling AI in a clear and transparent way
the blend of innovations generated by and for each industry (OOH, Radio, TV, Leisure)
a close and attentive day-to-day client support to ensure that the solution is adapted and used to its full potential!
In 2012, while Julien Augris, Mamadou Kanté and Nicolas Medard take over the existing revenue management modules, Christophe Monroy, one of the founders (who left in 2004) returns (just like Steve Jobs) with a small team of loyal fellow travelers in his luggage to support Abraham in this transition.
He embarks on this new product vision, with the desire to create something new, simple and technologically pure (just like Steve Jobs).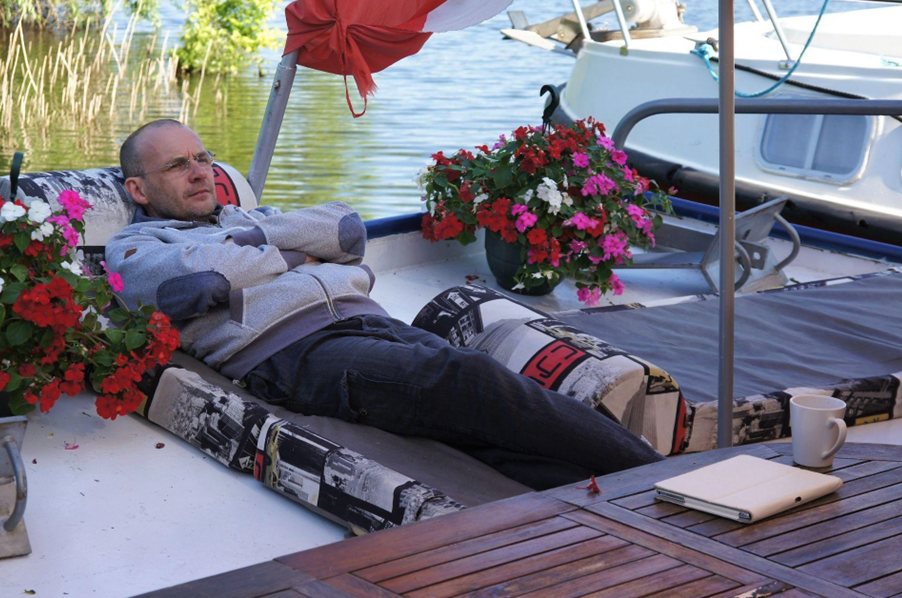 The Out of Home industry, which is undergoing a profound transformation (it's almost the oldest business in the world that's going digital), serves as a playground for this work. At the crossroads of paper OOH, Radio/TV and the management of various sales channels, and therefore of Mereo's different areas of expertise, it is the ideal context to develop our vision of a unified booking and revenue management system.
David Giudici, then in charge of Mereo's sales activity, takes his pilgrim's staff and wanders the world to present our vision and find people that resonate with it.
After years of development, testing, R&D, a few sleepless nights and studious weekends, Price & Place comes to life in early 2018, 2 hours from Paris by Eurostar. Only English people could be crazy enough to start the adventure with us Gauls. 😉
This first partnership is the opportunity to test our vision and our posture, to go further than the simple creation of a software, by also bringing a way of being, thinking and doing. Price & Place embodies all the personalities of the team: Emmanuel, Luka, Pascal, Sébastien who are improving the software on a daily basis, but also the rest of the Mereo team whether it is in the promotion of Price & Place, in more punctual technical missions or in proposing new ideas.
Through Price & Place, Mereo brings a unique vision to the market, that of a free technology, at the service of humans and media owners who believe in their values, skills and intelligence. 
Today, a new mission begins, that of sharing this vision and making it accessible to the greatest number.
If this story and the vision behind it speak to you, contact us!