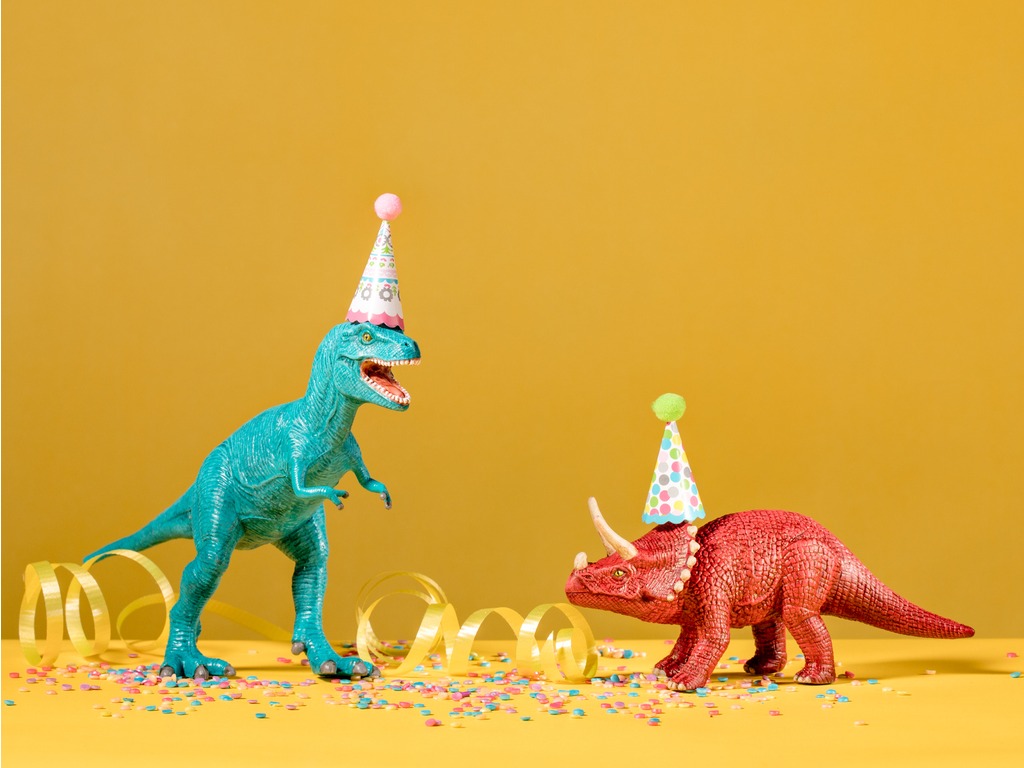 Photo credits: iStockphoto.com/juliannafunk
As you certainly know, mereo turns 20 this year. We hoped to have a small party with all of you, but unfortunately the Covid pandemic got the better of our project. Don't worry, the setback is only temporary.
In the meantime, we've interviewed our 4 founders: Abraham, Christophe, Karim and Luc. But also our new CEO, Julien, who was sort of a "founding intern".
How do you feel knowing that Mereo is 20 years old?
Abraham (cofounder and ex-CEO): I think that we have an impressive resilience and good relations with our clients. And that we've created an ecosystem that supports that resilience.
Karim (cofounder and ex-Consulting Director): Personally, I'm feeling old! To use the well-known cliché, "seems like it was yesterday." I still remember drafting specification documents in Abraham's living room, before rue d'Hauteville… In any case, when we founded mereo I was the young fool… and now I'm the old bourgeois.
Other than that, a great pride to have been part of this adventure and of a "family" of ex-employees and ex-interns who have since done great things elsewhere.

Luc Sarramégna (cofounder and ex-CTO): 20 years! First and foremost, I want to deny any responsibility for everything that happened after I left. Well done to those who've continued the adventure. They can be proud of their work.
Mereo was a great experience for me. We can be grateful to Abraham and the team for convincing our first client to buy in advance a product that didn't exist yet (except in their fertile minds). We started from a blank page and had to invent "yield management" for Out of home! And the technical architecture still remains a great success in my opinion.
I won't lie, it wasn't a long quiet river, we had our fair share of stubborn team members, me first. But I want to thank those who worked with me at mereo for letting me experience all of that and congratulations once again to those who are still on board.
Christophe (Cofounder, ex-CTO, and still employee!): It really warms my heart! 

Julien (intern, turned developer, turned CTO and now CEO): It's extraordinary! Given the inevitable difficulties, that a small company like mereo has managed to preserve the loyalty of its clients for that long is a great success.
I was lucky to start and learn at the side of brilliant people, as their ulterior careers show.

Can you tell us a funny or memorable anecdote?
Abraham: We had convinced investors to finance our first projects. At the time of signing, the main investor tells me that given the exclusivity clauses in our contracts with our first two clients, he wouldn't be able to go through with it. Without those funds our days were numbered.
After a sleepless night I ask him, "Would it work if our clients agreed to remove the clauses?"
He says he'd see but that he doesn't believe they would be willing to do that since they had nothing to gain from it.
The rest is history…
Karim: There are many… Besides the fact that mereo was nearly called Adapa (!), I'd say I was struck by the way in which Abraham hired one of our first interns: he invited her to a brunch (a far less common concept in 2001). She was shocked. I've since tried to copy the "ATO" style, at least in terms of discourse and arguments, less in terms of ragged Louis Vuitton pullovers.
Some more: the computers all named after dances, with the famous "Disco" server; the tea tasting sessions in rue du Faubourg Saint-Denis, the Mauritian restaurant and his cult catchphrase "with spice?"; the famous "don't erase" pinned to the whiteboard after a more or less productive brainstorm; a meeting with two English DJs because evidently there had been a misunderstanding about the nature of the meeting; wandering Europe with two mega-screens for demos; the bike trips from the office to our client's with Abraham (it's a miracle he's still alive).
Bonus story: the wall in front of which I'm writing these words, at my home, has the same "English/studio dark green" color as one of the rooms in the mereo office at the time. I must be more impacted than I thought.
Luc: Adapa was suggested as a name because he was a mathematician but our first client noted that there was an association for the elderly with the same name. We ended up picking Me(dia)Re(venu)O(ptimisation)! it is only later that a new employee told us "mereo" is also a verb in Latin.
Abraham: He explained that mereo means "I deserve" (which is rather consistent with the principle of optimization). We were lucky it didn't mean something less appropriate…
Christophe: The translation was exactly "merit, earn money". Still incredible when I think of it.
Luc: I arrived late for my first day of work, on Tuesday 17th July 2000, because my wife had just given birth to our first son Nil!
The 78-hour development marathon to deliver our first module to a client. I'm sure there isn't a single line of code left.
I also remember the massive wood tables Abraham wanted (which cost us a fortune) and of course picking the paintings for the office walls.
Christophe: A lot of moments come to mind:
A weekend with Abraham and a third guy, who knows where and when (1997?), where we were initiated to Revenue Management between 15 games of poker.
Getting data from one of our future clients, well before mereo existed (1998?). We left the place with Abraham with the sensation that we'd just robbed a bank.
The first "OK" button on the user interface… after 6 months of development.
The first calendar view in our software – which wasn't that bad, after a sleepless night of development.
Julien: I recall my interview as an intern… The famous dark green walls of the office, with Abraham and Luc as good cop & bad cop. The accountant assistant at the time (Michel I think) brings us tea and spills it all over me. There I thought, for an internship it might do the job, but not much more.
Oher moments, in no particular order:
Luc calling a client "my little bunny"
We were (how surprising) late for the first releases et our client had to reassure Karim that it wasn't the end of the world…
The very first years, I came to work on Saturday mornings to have long weekends with my family in compensation. Abraham also came to the office these days (just like on Sundays I believe); it let me have one-to-one time with the big boss and see the effort needed to start a company.
The developers vs. consultants football games with sometimes brutal fouls (I won't give any names); I still have my jersey with the mereo logo!
The end-of-year parties at Abraham's place with our families that brought us closer to one another.
And Mereo in 20 years, what will it be like?
Christophe: Ouch! No idea. 
Luc: No clue, the future is in the hands of the current team!
Karim: Something else, closer to the AI industry… but I'd bet Julien will still be there.
Julien: It's easier to remember the past than to predict the future. Probably a company still at a human scale, owned and managed by it's employees.
Abraham: An organization that will serve as an example both in terms of governance and resilience. And that will demonstrate that giving power and responsability to each member of the team lets them express their full potential.
Bonus photos: 2001 vs 2021